Mailchimp is an email marketing platform that helps businesses and organizations send newsletters, promotional emails, and other electronic messages to customers and subscribers. With Mailchimp, you can create and send emails to your email list, automate email campaigns, and track the performance of your emails.
What is Email Marketing?
Email marketing is a digital marketing strategy that involves sending commercial or promotional messages to a group of people via email. The messages could be in newsletters, advertisements, announcements, or invitations. The primary purpose of email marketing is to build relationships with customers or potential customers, increase brand awareness, promote products or services, and drive sales.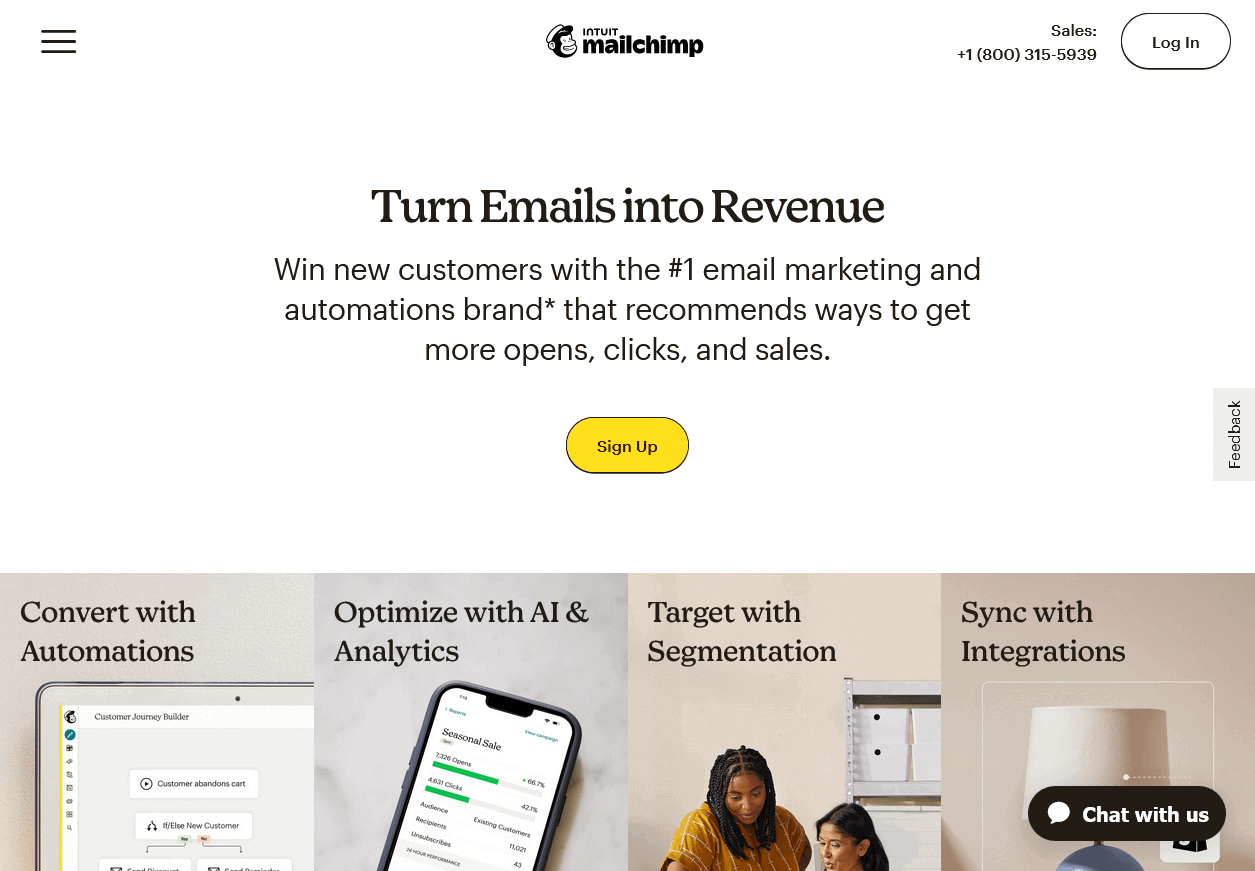 Email marketing typically involves creating a list of subscribers who have opted-in to receive messages from a business or organization. This list can be built through various means, including website sign-ups, social media promotions, and events. Once a list is established, email marketing campaigns can be created and sent to the subscribers.
What are Email marketing campaigns?
Email marketing campaigns can be highly targeted and personalized, which makes them effective in engaging with customers and driving conversions. They can also be tracked and analyzed for performance, enabling businesses to refine their strategies and optimize their results. However, it's important to note that email marketing must comply with privacy laws and regulations, including obtaining consent from subscribers and providing an easy opt-out option.
How to get started with MailChimp? 
To get started with Mailchimp, you can follow these steps:
Go to the Mailchimp website and click the "Sign Up Free" button.
Enter your email address and create a password.
Follow the prompts to complete the sign-up process.
Once you've signed up, you can create a new campaign by clicking the "Create" button in the top menu and selecting "Email" from the dropdown menu.
Select a campaign type (e.g., regular campaign, automated email, or A/B test), then choose a template or create a custom design for your email.
Add your content, including text, images, and links, and then send a test email to yourself to make sure everything looks as intended.
Once you're happy with your email, you can send it to your email list.
Some key benefits of using Mailchimp include the following:
Easy to use: Mailchimp has a user-friendly interface that allows anyone to create and send emails, even without design or coding experience.
Customization options: Mailchimp offers a wide range of templates and customization options, so you can create emails that match your brand's style and look professional.
Automation: Mailchimp's automation features allow you to set up trigger-based emails that are sent automatically based on specific actions your subscribers take (e.g., signing up for your email list, purchasing a product, etc.).
Analytics and tracking: Mailchimp provides detailed analytics and tracking tools, so you can see how your emails are performing and make any necessary adjustments to improve their effectiveness.
Integration with other tools: Mailchimp integrates with a variety of different tools, such as social media platforms, e-commerce platforms, and CRM systems, making it easier to manage your marketing efforts
Conclusion:
Mailchimp is a powerful email marketing platform that offers a wide range of features and tools to help businesses of all sizes connect with their customers and prospects. With its easy-to-use interface, customizable templates, and automation capabilities, Mailchimp simplifies creating and sending professional-looking email campaigns.